Pipes for Perth - East Fremantle 
Project goal:
Renewing 3km of water pipes in East Fremantle, Bicton and Palmyra. This work will improve the security and reliability of the water supply for decades to come.
Status:
In construction
Delivery date:
Stage 1: January 2022 - late 2022
Stage 2: Winter 2023
Get involved:
Visit the engagement hub to register for updates, see the pipeline alignment in greater detail, read the frequently asked questions, access resources for businesses, and ask to questions about the project.
Where is this happening?
Around 3km along Fraser Street, Petra Street, Fletcher Street, Moss Street, George Street, Silas Street, Saint Peters Road and Sewell Street. There will also be work completed on the corner of Preston Point Road, Staton Road and Alexandra Road.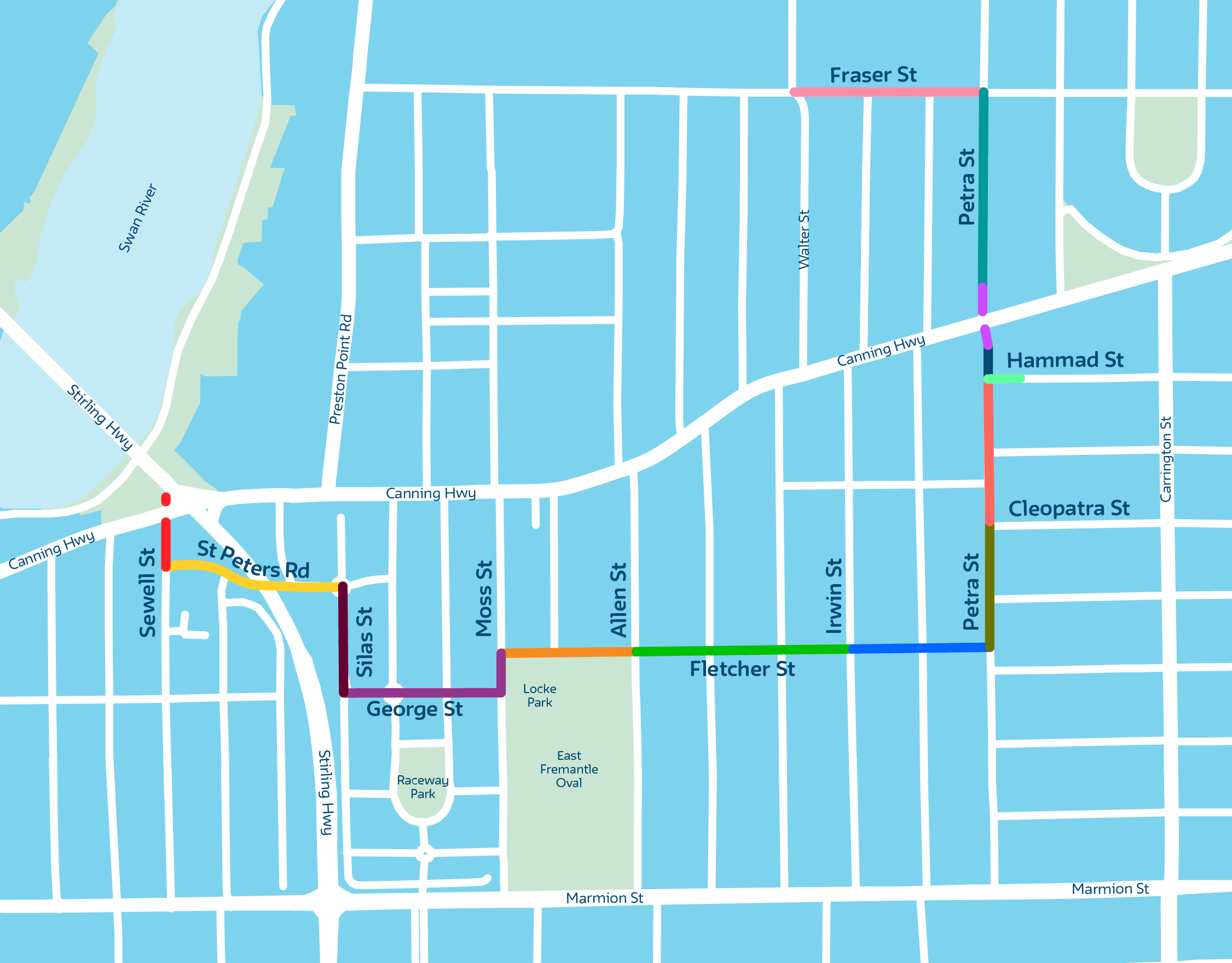 Stage 1: Work completed in 2022
Stage 2: Works deferred to June 2023