Staff and community collaboration
Crown Perth and St Barbara Ltd operate in very different industries but both have shown outstanding commitment to our Waterwise Business Program by empowering their staff to be waterwise ambassadors.
St Barbara Ltd – Australian Gold producer and explorer, launched an awareness campaign to align with their active leak detection program. By educating teams to lead water efficiency projects, promote waterwise messaging and hold discussions at monthly meetings, water management was transformed. Passionate staff implemented a refurbishment program, which saw 3 star showerheads and 4 star toilets fitted across the camps and in their commercial kitchen. When combined with the leak detection program, it brought about a 19.5% reduction in water use for the organisation. St Barbara has reiterated the strength of their approach isn't defined by one well-executed project, but by a systematic, sustainable appreciation for water efficiency across the business.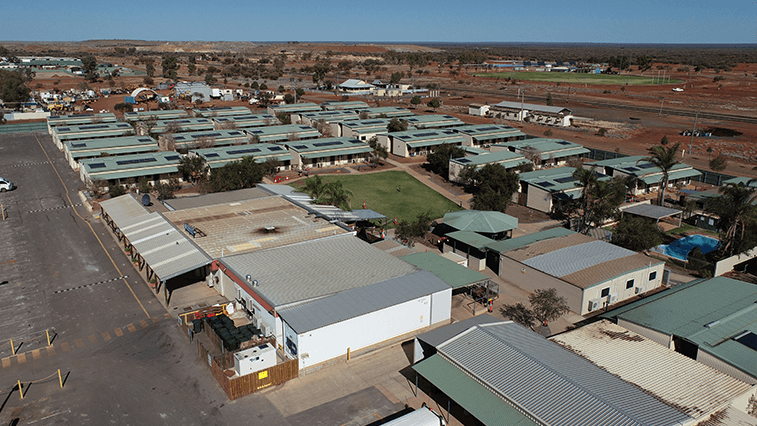 St Barbara accommodation village.
Similarly, Crown Perth's employees are committed to making meaningful contributions toward reducing their environmental impact. Their water management team and environmental sustainability program - CROWNEARTH, unites staff from around the business to focus on energy, water and waste management initiatives. They are a dynamic force around Crown and actively spread the waterwise message to their colleagues, contractors and guests. Through daily inspections of toilet and kitchen areas by engineering staff, sub-metering of operational areas, retrofitting sprinklers and irrigating with groundwater, and rigorous reporting, water use has reduced by 17.3% throughout 2018/19.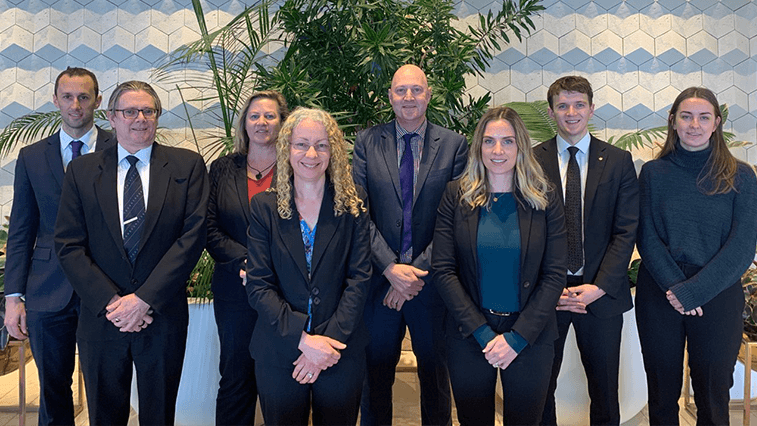 CROWNEARTH Committee members.