22 Sep 2017

|

Media Release
Increase in dog attacks on Water Corporation employees
Perth dog owners are being urged to ensure their dogs are properly secured at home following an increase in Water Corporation employees being confronted or attacked by dogs while carrying out their work.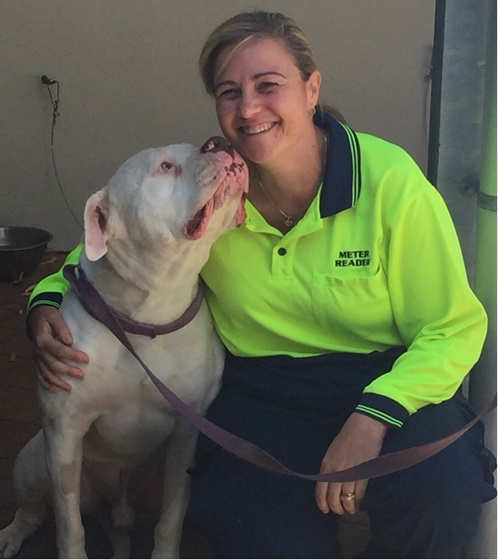 Water Corporation Operations Group General Manager, Mike Andrews said employees were often in suburban streets carrying out tasks such as reading meters and dog attacks were one of the biggest safety concerns of the job.
"Although we train our employees to read a dog's body language and avoid aggressive dogs wherever possible, attacks from unrestrained dogs are unfortunately occurring more often, and tend to increase as the weather warms up," Mr Andrews said.
Dog attacks and incidents where dogs behaved aggressively towards Water Corporation employees jumped to 44 last financial year (2016-17), up from 30 the year before (2015-16).
"We have had cases where our employees are requiring stitches due to dog bites or being so distressed that they have been unable to return to field work," Mr Andrews said.
"Residents can help us keep our employees safe by ensuring they have adequate fencing and gates to keep dogs from escaping."
Mr Andrews said with the weather warming up now was also a good time for residents who were doing some gardening to clear any weeds and bushes which may have grown over their water meter during winter.
"Residents can help our meter readers by making sure any surrounding plants are pruned back so the meter is clear and safely accessible," Mr Andrews said.
---
Media Enquiries:
Contact: Media Team
Phone: (08) 9420 2555