28 Aug 2020

|

Media Release
Waterwise Aquatic Centre Program makes a splash with new recognition scheme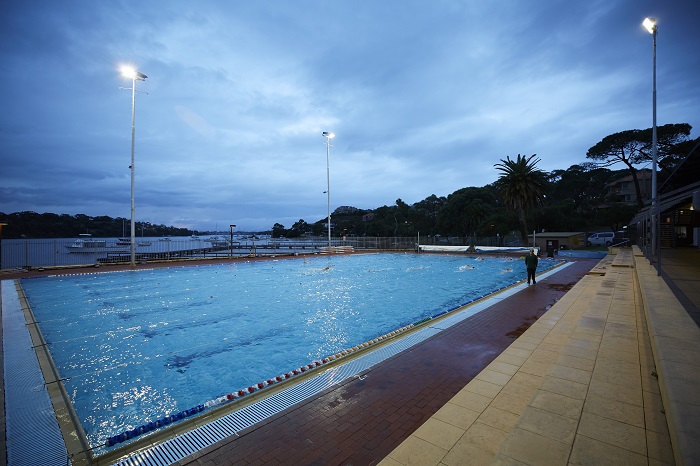 Gold and Platinum recognition introduced to the Waterwise Aquatic Centre Program

Five new leisure centres achieve waterwise endorsement

Aquatic centre industry has saved 918 million litres of water since 2008
Waterwise aquatic centres across Western Australia will have the opportunity to achieve a new level of recognition under changes to the Water Corporation's Waterwise Aquatic Centre Program.
From next year, the program will introduce Gold and Platinum status for centres demonstrating excellence in water efficiency practices.
Centres that have participated for five years or more will also receive special recognition for their sustained commitment to water conservation.
The new accolades were announced by Water Minister Dave Kelly today, along with a list of five newly endorsed Waterwise Aquatic Centres.
Four regional centres - Geraldton Aquarena, Perenjori Swimming Pool, Bruce Rock Aquatic Centre and Esperance's Bay of Isles Leisure Centre, along with Wanneroo Aquamotion became the newest five centres endorsed under the Waterwise Aquatic Centre program.
Each newly endorsed centre has committed to being waterwise through actions such as installing automated taps and toilets, introducing water efficient appliances, daily water use monitoring, leak detection programs and waterwise gardens.
A partnership between the Water Corporation and the Leisure Institute of WA Aquatics (LIWA), the Waterwise Aquatic Centre Program and other industry initiatives have saved around 918 million litres since 2008.
Forty-eight centres across WA are now endorsed through the free, voluntary program, including 82 per cent of aquatic centres in the metropolitan area.
The Waterwise Aquatic Centre Program contributes to the WA Government's Waterwise Perth Action Plan. This plan sets the direction for transitioning Perth to a waterwise city, and creating cool, liveable, green and sustainable communities in which people want to live, work and spend their time.
To learn more about the Waterwise Aquatic Centre Program, visithttps://www.watercorporation.com.au
Comments attributed to Water Minister Dave Kelly:
"Congratulations to each newly endorsed Waterwise Aquatic Centre for showing waterwise leadership and contributing to the efficient use of our most precious resource.
"In just over a decade, Waterwise Aquatic Centres, with support from the Water Corporation and the LIWA, have helped saved around 918 million litres of water. In the face of climate change, this is a remarkable achievement which highlights how small changes in water-use behaviours can make a big difference.
"I'm pleased to see those aquatic centres which demonstrate sustained commitment to being waterwise will have the opportunity to achieve Gold and Platinum recognition.
"Hopefully this motivates those who are not yet part of the program to take up the challenge and join the other 48 Waterwise Aquatic Centres across WA."
Minister's office - 6552 6100