We produce many media statements throughout the year reflecting aspects of our diverse business. On this page, you will find all of our media statements for the past five years. For older statements, please contact media@watercorporation.com.au.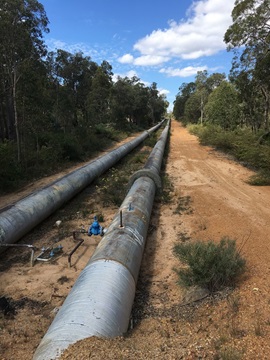 Feature
Golden Pipeline heritage proposal open for public consultation
A proposal to gradually remove old sections of the Goldfields Water Supply Scheme pipeline over the next 50 years is open for public consultation.
Read more
Search for media releases
Contact the media team
For media queries during office hours 8.30am – 5pm AWST, Mon - Fri please call 9420 2555.
Media contacts