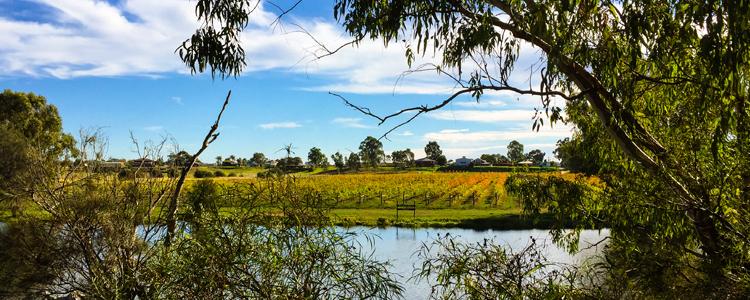 Home to rugged coastlines, white sandy beaches, rare species, tall timber forests and let's not forget great wine our state's South West has been severely impacted by rainfall reductions associated with climate change.
Since the 1970's rainfall in the South West of WA has reduced by around 20%, and according to future predictions, the drying trend will continue with winter rainfall forecasted to decrease by 15% by 2030. And while we have seen an increase in rain in some of the northern and eastern parts of our state, the projected drop in the number of deep low-pressure systems that drive winter rainfall in the South West means much less rain for our southern regions.
A 20% drop in rainfall may not sound very dramatic until you understand the impact it has on streamflow – the water that runs off into our dams and other storages. The decline in rainfall throughout Perth and the South West has seen streamflow reduce by an average of over 80%! And it all has to do with dry catchments.
Declining rainfall means the soils in our catchment areas are a lot drier than they used to be. So, when rain does fall, they act like huge sponges soaking up the water. This leaves us needing a lot more rain to soak into the soils and eventually release water into our dams. That's why even if we do get decent rainfall in any 1 year, we'll still get a lot less runoff into our dams than we would have from the same amount of rainfall, several years ago.
The changes in rainfall also significantly affect our groundwater supplies which may lead to the Department of Water and Environmental Regulations (DWER) limiting our groundwater allocations in the region. One of our key strategies in the South West and Great Southern has been large water integrated schemes to ensure a climate-resilient water supply now and into the future.
Did you know?
Denmark, like other parts of the Great Southern, is at the forefront of experiencing the impacts of climate change through declining rainfall. The town has been through several dry years since records began back in 1911. This means Denmark can no longer rely on its dams as the sole source of water supply, as the town no longer receives consistent, annual rainfall.
This trend has led to the decision to build a pipeline to connect the town to a wider scheme to secure water supply in the longer term. Over the past year, we have worked closely with the Denmark community to look at ways of saving water, and to deliver a 43Km pipeline which will connect Denmark to the Lower Great Southern Towns Water Supply Scheme in Albany. Find out more about the project.
Find out more about how we are securing water supply and reducing water use in the South West and in the Great Southern regions.
We can all help
Remember every drop of water counts and the accumulative sum can add up to big savings. Find out what you can do to save water starting today.
South West water supply
Reducing water use, increasing water recycling and developing new water sources is how we're addressing climate change in the South West.
Find out more
Great Southern water supply
The impacts of climate change are being felt even in the Great Southern. See how we're responding to further secure water supply in the region.
Find out more